---
TCRC Raves and Reviews!
| | |
| --- | --- |
| | Testicular Cancer Resource Center- This outstanding, comprehensive site maintained by testicular cancer survivors contains vaulable information about this cancer including self-examination, post-treatment sexuality, testicular implants and personal experiences. |
---

Sunday, Jan 19, 1997
Business Technology Page
TESTICULAR CANCER WEB SITE CREATED BY SAN ANTONIAN
By Sandra Medlock
The Internet makes available massive amounts of information, but one can waste a lot of time searching for the information needed. Chris Brewer, who designs web pages at Randolph AFB, found that to be the case when he stated searching for current information on testicular cancer.
"I, like many cancer patients, did a lot of research via the net regarding my condition," Brewer writes. "While there was a lot of information out there, it was not cohesive and it took many hours to bring all the aspects together for a meaningful picture. I figured that I wasn't alone in my quest for testicular cancer information, so I set up the Testicular Cancer Resource Center."
Brewer says that this form of treatable cancer primarily strikes young men between the ages of 15 and 35. Brewer's site has received a positive response, with well over 10,000 visitors, or hits, since it was set up Oct 25. He receives email daily from around the world, and dubs his site an education and awareness scenario for men, akin to the Breast Cancer movement that has been so successful for women in the '80s and '90s.
In addition to Brewer's home page, the site has spurred Usenet newsgroup activity and the recent creation of TC-NET, an email service that links testicular cancer medical personnel, family, and friends across the network.
---

Testicular cancer is one of the most common cancers in young men. The Testicular Cancer Resource Center Main Page covers all the bases, from the self-exam that all men should learn to various forms of treatment. Chris Brewer, the man behind this site, is a testicular cancer patient himself, so this page includes and is inspired by his own story. There is even, believe it or not, a page of humor.
---
Title: THE TESTICULAR CANCER HOME PAGE
Section: LIFESTYLE/HEALTH
Subsection: DISEASES AND CONDITIONS
Issue: MAR '97
Review: Testicular cancer is one of the most common cancers in young men (ages 15-34); but if the disease is caught early, the odds of total recovery are excellent. One survivor has put together this surprisingly lighthearted page, worth a visit for the collection of testicular cancer jokes alone (they're funny, honest!). But don't forget to check out the self-examination instructions before you leave.

| | |
| --- | --- |
| Content: | 5 |
| Design: | 4 |
| Links: | 3 |
| Overall: | 4 |
---

March 13, 1997 - When today's List Guy came across a site describing a man's bout with testicular cancer, she found it interesting that he would just, well, tell all. Then she started looking around. It turns out that quite a few men have written online about their experiences with this disease--with surprising candor. What is it they say about men? Something about the remote control, not asking for directions, and suffering in silence? Apparently, the latter isn't always true.
The Testicular Cancer Resource Center
Chris Brewer tells his story here, but he has also stockpiled critical information on treatment and tips from people who've "been there, lost that." He also lets others post their own stories. Don't miss the piece by J.D., a teenager who was too embarrassed to mention his problem to anyone and paid for it dearly. There's also an interview of world-class bicyclist Lance Armstrong, who recently underwent surgery and chemotherapy for TC.
---

If you are fighting testicular cancer, check out the email support volunteers at The Testicular Cancer Resource Center. This site received 3 stars from Yahoo! Internet Life magazine in February, 1997. It is one of the best I have seen, and worth a visit for anyone, regardless of what kind of cancer you are fighting.
---

The Testicular Cancer Resource Center (http://tcrc.acor.org) is researched and written by two "TCers," as the authors call themselves, who want to help other men with the disease and their families find the support and information they need. The authors have gathered reports on treatment methods, addresses of testicular cancer specialists, interviews with experts, personal stories, and more. They even have a humor column (eg, among the top 10 things men with testicular cancer have to be thankful for: one less organ to worry about having to donate).
---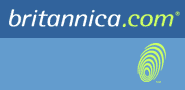 Frank and humane testicular cancer resources for men. Includes basic information; a how-to self-examination; a glossary of relevant medical terms; a step-by-step discussion of treatments--from orchiectomy and retroperitoneal lymph node dissection to radiation therapy, chemotherapy, surveillance, alternative treatments, and laparoscopy; patients' personal accounts, advice, and interviews; e-mail support; material on financial concerns, sexual function, testicular implants, and removal of both testicles and extragonadal germ cell cancer; and an index of related sites.
---

This site, run by testicular cancer survivors, provides instructions on doing a self-exam, a list of the foremost specialists in the country, accounts of what to expect from different therapies, and also guidelines on monitoring your condition after treatment. It even has a testicular humor section for those who feel laughter really is the best medicine.

Pluses: The extensive support resources include an email network, users' personal stories, and advice from other survivors.

Minuses: Updates are infrequent. [Editor's note: But we're getting a lot better!]

Best feature: The site provides comprehensive lists of questions to ask your doctor, including how you should prepare for tests and whether you should bank sperm.
---
| | |
| --- | --- |
| | |
| Here's a wonderfully informative site for those who want to do all that they can to prevent this type of cancer, or for people who suffer from this condition. Use the general information and support section to get help with self-exams or to learn more about the TC primer. If you're looking for more specific information you'll have no trouble finding that here, either. | Terrific site that covers all the bases, from diagnosis to living with testicular cancer. |
---

The Testicular Cancer Resource Center
eMedical rating:

(Exceptional)
Another exceptional site that has everything you'll ever need to know about testicular cancer. Detailed, comprehensive and authoritative information. Apart from the basic information, there are many areas which provide advice and support (with a touch of humour!). Other features include ongoing research, guestbook and more! One of the best sites there is!
Medical Keywords:
Cause, Chemotherapy, Cryptorchidism, Detection, Diagnosis, Family History, Follow-up, Function, Infertility, Prevention, Radiotherapy, Research, Risk factors, Self-examination, Seminoma, Signs, Structure, Surgery, Symptoms Teratoma, Testicular Cancer, Treatment.
Key Site Features:
Medical Detail
Easy to Read
Support Groups Listed
Feedback Facilities
Valuable Links
Authoratative Sources
Includes Newsgroups
Quality Presentation
---
Click on this to go back to the TCRC main page:

This page was last updated on Mar 29, 2018